We're now just a few weeks away from the release of The Legend of Zelda: Tears of the Kingdom, and it looks like Nintendo has once again updated the file size on the game's official page.
It's not the "biggest" digital release on PC, as the Japanese video game company has reduced it from 18GB to about 18GB. 16 GB. eShop listings in the US, Japan, and other regions say it will require approx 15.9GB Free space.
Of course, this is still subject to change between now and the game's release next month 12 May.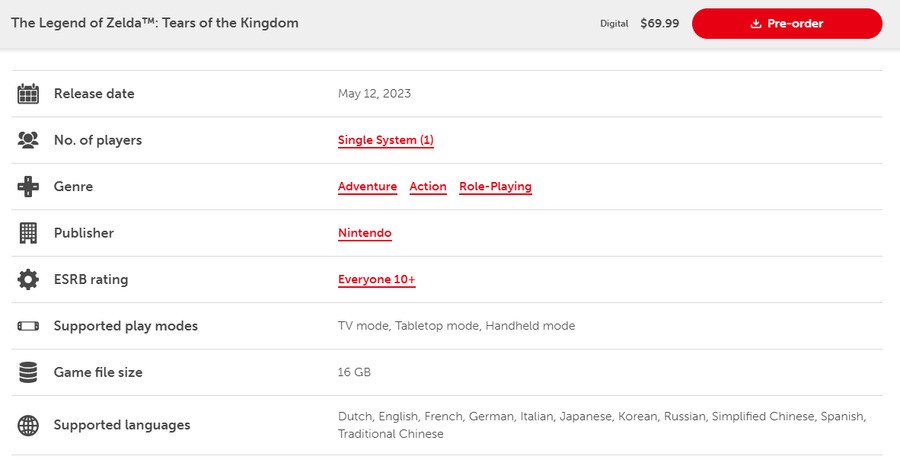 Compared to Link's original Switch outing in The Legend of Zelda: Breath of the Wild (coming 14.4GB), Tears of the Kingdom is still officially the bigger game of the two. In general, this is still a large file size, with other recent games like Xenoblade Chronicles 3 only taking up around 14GB.
Tears of the Kingdom prices will be raised to $10 $69.99 USD (or regional equivalent). Nintendo has said it won't make this a trend, and it's decided on a case-by-case basis. In this case, you will definitely get your money's worth.